Roots Nature & Leadership Academy inspires the child's creative spirit, inquisitive mind, love of learning, and compassion for others and the world.
Our dynamic learning environment seamlessly integrates both inside and outside spaces where we ignite the senses and encourage learning through the use of natural surroundings and materials. Our innovative and holistic academic curriculum nurtures the whole child by honoring their individual interests, learning styles, and journey. Beyond raising children, we care deeply about nurturing families, and fostering community.
Our Founder's Story
---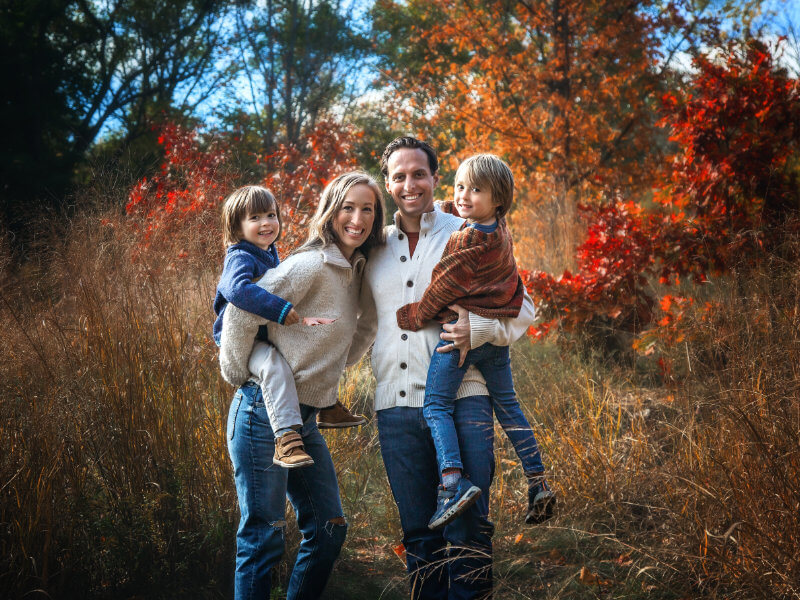 My name is Briana Santoro. I am a wife, mother, entrepreneur, lover of good healthy food, and am passionate about inspiring others to live the life of their dreams. My husband and I moved to beautiful sunny Sarasota, Florida a year ago in hopes of building a wonderful future for our two young boys. We have been inspired by the like-minded community of families we have met and aim to create a nurturing school environment that honors the wonder of childhood, while preparing them for the future that awaits.
As a child I started my early years in a wonderful Montessori school, where my mother drove long distances each day to make sure I had access to this incredible learning environment. Starting in grade one I was lucky enough to get into a local alternative school where as children we guided our education journey, learned through experience, were encouraged to develop a love of learning, and were treated with respect. I think very fondly of those years and have always dreamt of my children having access to an equally magical school experience.
As with many life stories, during my adult years my career has been an interesting journey. I started in business strategy consulting, working all days and hours of the week, while guiding companies towards developing strategies that were truly aligned with their customers needs and desires. From there, with an interest to move beyond strategy and hone my skills in implementation, I worked in both the dental supplies and financial services industries as a Director of Marketing. While following a passionate spark I had for healthy living, I later went back to school for holistic nutrition and graduated at the top of my class in 2010 as a Certified Nutritional Practitioner. I have since published a #1 best selling cookbook, specialized in functional pediatric nutrition where I co-founded a functional food and high-end supplement company for kids, and co-authored a book on early childhood nutrition set to be published by Random House in 2023.
With all that I have accomplished, no journey has inspired me more than that of motherhood and the burning desire I have to nourish the whole child—body, mind, and spirit—through the food they eat, the environment they are exposed to, the community we foster, and the education they receive. It's this guiding light and the yearning I have to find an incredible school for my own boys that has led me towards founding Roots Nature & Leadership Academy.
Our Team
---
Jenna Saulo – Educator (Pre-K & Kindergarten)
My name is Jenna Saulo, and I am a passionately curious human being who loves to explore the world through creation. My objective as a teacher is to create a diverse curriculum that is based on indigenous wisdoms' traditional ecological knowledge, and use Art as a medium to teach children about their environment. Children who feel connected to the natural world and their local place will grow up to take care of it.
My daughter, Lilly, is a huge inspiration behind these ideas and lessons. She inspires me daily to expand my knowledge and fall in love with learning. Together we aim to lead a lifestyle full of community, sustainability, and truths. Our hobbies are painting, hiking, reading, collecting/drawing specimens, cooking, gardening, camping, caring for our pets, and being a daily explorer of the world.
Rachel Carson once said, "If a child is to keep alive his inborn sense of wonder, he needs the companionship of at least one adult who can share it, rediscovering with him the joy, excitement, and mystery of the world we live in." It is my goal to share this sense of wonder with children and cultivate a connection between them and the natural world.
I received my BFA in Illustration from RMCAD and my Masters in Art Education from the University of Florida. I have a Florida teacher certification, and continue to expand knowledge on education daily. My studies focus on introducing TEK to the classroom to build a deeper connection to the natural world. I create curriculum that is diverse, place-based, nature-based, project-based, and aims to teach multiple academics through art-making.
To learn more about my views on education, you can find the paper I wrote for my Master's Degree here entitled Exploring Indigenous Wisdom To Cultivate A Connection To The Natural World Through Art Education.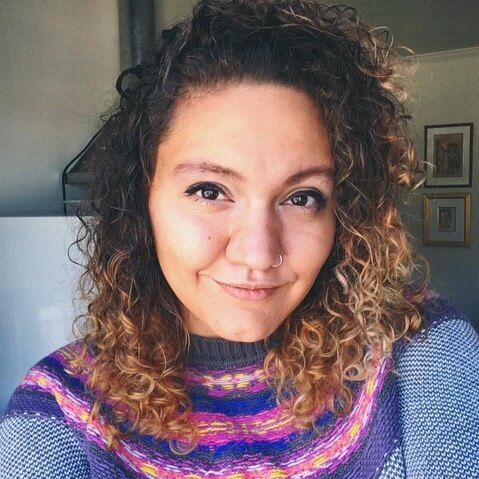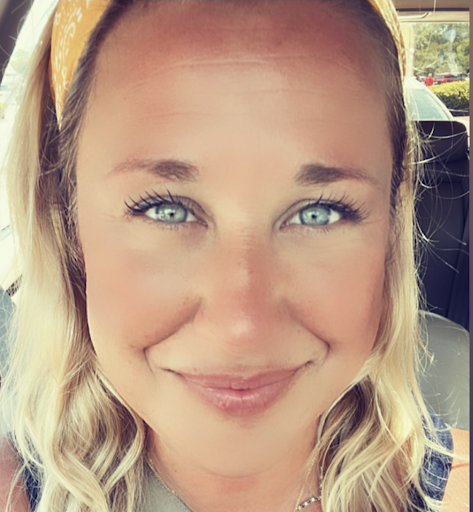 Lindsay Richards – Educator (Grades 1 & 2)
My name is Lindsay Richards. I am an adventurer, nurturer, and nature-lover! I am passionate about curating experiences and invitations to investigate for my students and I am often as eager to explore as they are. I believe so deeply in all of the benefits of a nature-based, project-based curriculum because I have witnessed time and time again how it creates a life-long love of learning and fosters independence and self-trust.
My goal in our outdoor classroom is always to implement experiences that nurture a deep respect for nature, movement, and mindfulness. I view my own role as more of a facilitator to learning and always with an open mind and open heart. I enjoy creating experiential and imaginative experiences for my students that cultivate in them a reverence for the natural world while also focusing on developing both their creative and intellectual capacities. I have found that it is entirely possible to meet the academic and developmental standards for my students using a nature-based and inquiry-based model.
After obtaining a dual-degree in Early Childhood Education and Psychology/Sociology, I taught in preschools in Boston and San Francisco before I was introduced to the Project-Based learning model. I have been trained by the I3 Institute – Inquiry, Intention, Innovation and utilize these strategies to spark curiosity and guide my students to problem-solve.
I have also spent the better part of the last decade traveling the world! I was fortunate to find teaching opportunities that allowed me to continue to teach a project-based curriculum in international programs and have lived in Ghana, Cambodia, Scotland, and Mexico! I was raised in a family of environmental activists and we followed my father around the globe as he worked with Jacques Cousteau. I was fortunate to experience other cultures and be free to roam in nature from a young age. This exposure instilled in me a passion for exploring and for observing the natural world and thus, the determination to protect it. As Jacques Cousteau said, "People protect what they love." My aim is to foster a love and understanding of nature and I am so thrilled to be working with little explorers!
Kim Louria – Educator (Grades 3 & 4)
Hello, I am Kim Louria. I am an avid reader, enjoy painting, and love all things science. My hobbies include kayaking, biking, walking, and anything that keeps me outside. My love for nature stems from my upbringing in Michigan where I spent most of my childhood camping or playing outdoors. I have shared this love of the outdoors with my husband and three grown sons through many miles of hiking all over the US.
I have over 25 years of teaching experience in public and private settings. I have a Bachelor of Science in Elementary Education Degree from Wayne State University where I majored in math and minored in English. With a passion for teaching students how to read, I later received my Reading Specialist Master's Degree from Eastern Michigan University and have completed training in Yoga for Children with a Trauma-Informed Focus.
After teaching in public school for 8 years at the beginning of my career, I sought out a new approach to education. I became excited about student-led learning and honoring each child's individual journey. I went back to school and received my Montessori Diploma in Lower Elementary (ages 6-9) at the North American Montessori Center. I then spent 13 years teaching at Montessori schools in Michigan and Pennsylvania, and worked as a Directress for grades 1-3 and 4-6. During this time, I was also responsible for providing reading evaluations and remediation for students K-6 and implemented an Accelerated Reading Program for 1st-6th grades.
I moved to Sarasota, Florida in 2017 and have spent the past 6 years teaching students in 4th and 5th grade. Most recently I worked at Out-of-Door-Academy as a math specialist teacher, where I developed differentiated lessons for 85+ students in accordance with school and state standards that focus on Neurological development.
I feel strongly that developing a connection to nature through education is critical in helping children understand the natural world and its importance in sustaining life on our planet. When children develop a connection to nature, they also tend to develop a sense of responsibility and respect for the environment, as well as empathy and compassion for all living things. This helps them understand that they have a role to play in protecting and preserving nature for future generations, and it helps them become compassionate citizens who strive to make the world a better place for everyone.
I have taught in nearly every type of school including public, private, charter, and Montessori. One year I even designed a homeschool program for one of my own children because the available options did not meet his learning needs. When I learned about Roots Nature & Leadership Academy, I knew immediately I needed to be here. Too often, a school's mission statement to address the needs of the whole child falls short, as the desire to compare students to an arbitrary national norm sets precedent and becomes their commanding focus; typically because of their need to secure funding. My quest to find a school that truly values the idea that one-size-fits-all doesn't work when it comes to children, ended when I found Roots. The team and families here understand and honor that every child learns in a unique way and at their own pace, and are passionate about inspiring a love of learning. I am excited that my path has led me to help guide the education of learners at Roots.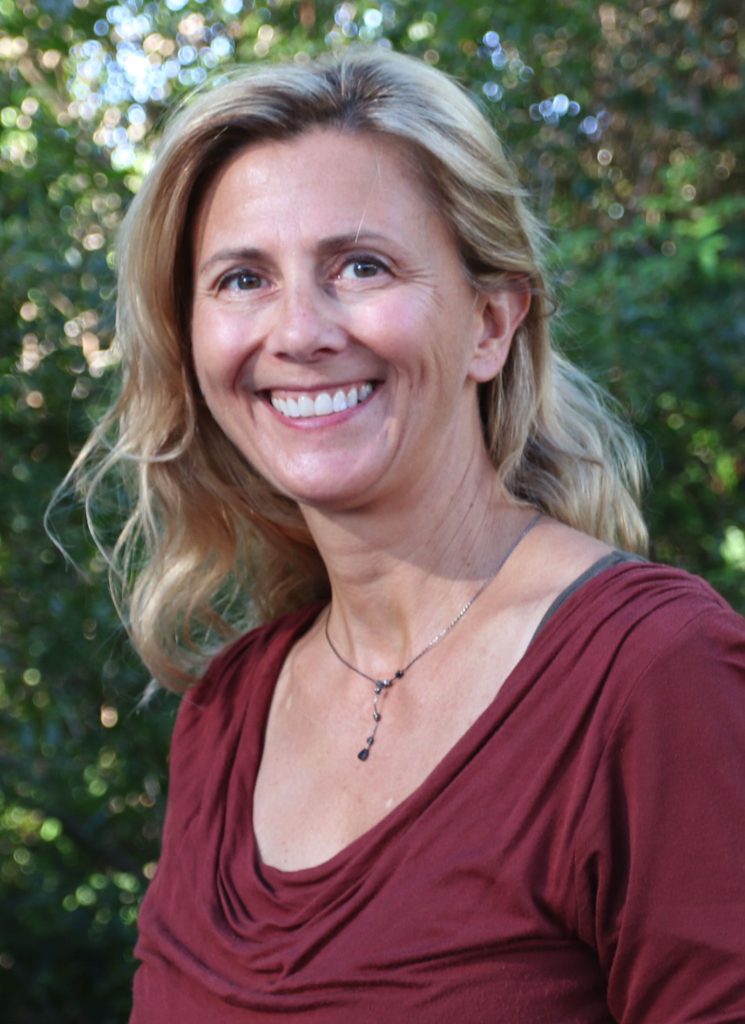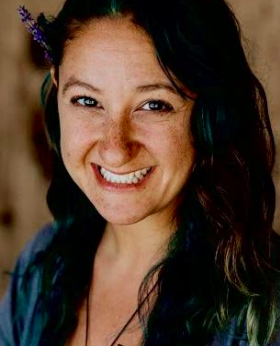 Chrystal Rose Boone – Support Educator (Pre-K & Kindergarten)
Hello! My name is Chrystal Rose. I am a nature-loving mother, gardener, artist, and a widely traveled cultural admirer. I am driven by a fundamental philosophy that children learn through
play and the best place to foster that learning is in nature. I have a deep value for the importance of unstructured nature play. Allowing children to make observations, find creative solutions, discover talents, and form their individual interests. I am inspired daily by my own nature loving toddler, Indigo Rose. I delight in the wonder and awe in her eyes when we discover a new creature, smell something wonderful or squish mud between our fingers. My specialties are growing and cooking food with children, playing in the dirt looking for worms, and living sustainably by being good to the people and the planet around me. My energy, receptivity, and empathy help me to cultivate spaces where children feel cherished, safe to explore and to connect with the world around them.

I received my BA in Fine Arts Education from the University of Georgia, I am a University of
California certified Naturalist and recently began classes to become certified in Permaculture by the Women's Permaculture Guild. I strive to integrate nature into all aspects of my teaching whether it be learning STEM from the decomposition of a compost pile or what it means to create ephemeral forms of art watching the changing shapes of an Andy Goldsworthy sculpture.

I have worked as a garden teacher, building and running an organic garden for a large elementary school. As a Farm to Table Director, writing and teaching classes on an educational farm in Napa, California. I have been an art teacher and an assistant camp director for Galileo Science camps. Lastly, I assisted in the Dirt Girls science club and have led wilderness hikes for middle school team building trips. These combined experiences have shaped me into a multifaceted educator. I am honored to help nourish your little ones with this talented team of like-minded teachers.